Aug 25, 2020 • 28M
What Kids Offer to Us: A Conversation with Brian Cambourne and Debra Crouch, authors of Made for Learning
A monthly podcast about literacy instruction and school leadership
All students are made for learning. What they bring to our classrooms should be valued as entry points for instruction and even beyond. It is the teacher who co-constructs and sustains the environment to help make this possible.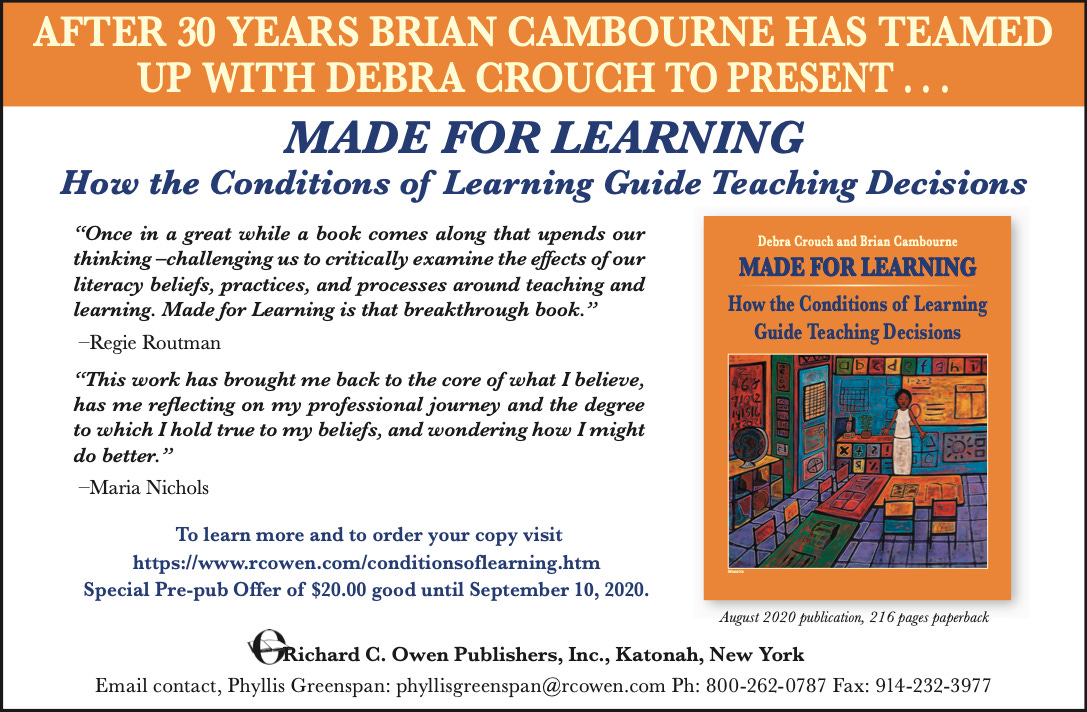 In this episode, I talk with Brian Cambourne and Debra Crouch, the authors of Made for Learning: How the Conditions of Learning Guide Teaching Decisions, about:
How they define engagement,

How teacher language is critical for creating these environments, and

The importance of understanding our own beliefs about teaching and learning.
Recommended Resources